Get Found Online
Our industrial-strength SEO services provide the bedrock to drive greater organic and paid search results.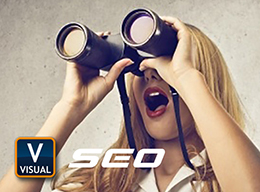 VisualStudio Exclusive Offer:
Our Proven VS-SEO Packages Get Results! 20 Keywords for the 5 Keyword Price*, (a $600 Savings Per Month!)
(mention when you inquire using the form below)
What is a Keyword?
Need Help finding your keywords, you probably already know your business or product keywords, however you can use this easy tool:
This service has been offered by Google for free here.
Results?
Our results start showing up after 2 months of work.
Our Work Reporting Method, (sample Excel File) may be requested, simply fill out the form below.
* Services Begin at $250 per month. For a Limited time.
Our VS-SEO Guarantee:
No Contracts and cancel at anytime! We always guarantee our services.
• Within 6 months at least 60% of your keywords will be ranked on 1st page listings with Google/Yahoo/Bing for your requested Keywords.
• Proper Reporting along with the Rank Reports will be submitted to you every month so that you can review our effectiveness.
Our guarantee means that if our results don't meet the 1st page rankings we will continue the services for free until they do!
However our guarantee requires that your keywords be "viable", meaning we will review your list to be sure that your words and phrases have a decent chance of being effective! We cannot guarantee ineffective or poorly crafted keywords.
You can cancel your SEO at anytime, but as we mentioned above, SEO results do take at least 2 months to begin to see the benefits.
---
Ask us about pay-per-click search services!
If you need more IMMEDIATE results we can also manage Pay-Per-Click campaigns, through Google Adwords, Facebook and others PPC gets nearly immediate results and can be easily tracked for effectiveness. Mention that option when you Contact Us using the form above.