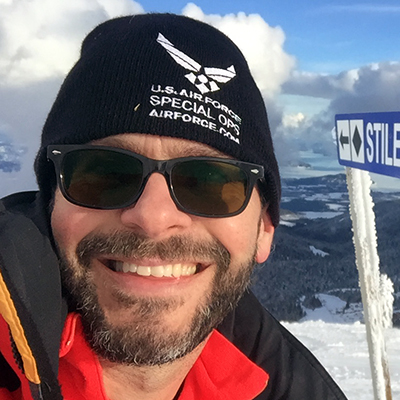 Tyler
PRESIDENT & CEO, VisualStudio.tv, Inc.
Tyler is the founder and creative force behind VisualStudio.tv, Inc. A graduate of Washington State University with a degree in Fine Art he is adept at traditional media illustration, with an eye for detail and composition. Beginning his career in 1990 designing T-Shirt artwork, he transitioned to print media design, and finally website design. His original freelance effort began in 1995 after a short stint in the design Agency world.
When not out relaxing with his family in Enumclaw, he can be found traversing the wide world in search of beautiful landscapes to photograph, fish to catch, or exciting wild game to pursue…mostly via, "The Outdoor Channel". Passionate about the Creator and the beautiful things he has made, Tyler's creativity is expressed through hand-drawn sketches, water color and oil pantings, giant billboards, "killer graphics", and full-featured video productions.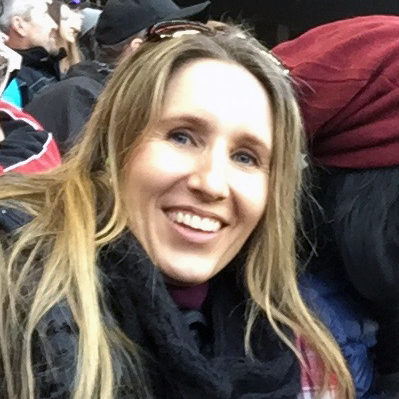 Diane
CHIEF FINANCIAL OFFICER, VisualStudio.TV, Inc.
Specializing in finance and operations Diane brings her years of accounting skills, along with shrewd business acumen to the team in all decision-making and keeps everyone focused during extended brainstorming sessions, she loves hiking and spending time with her quickly-growing children.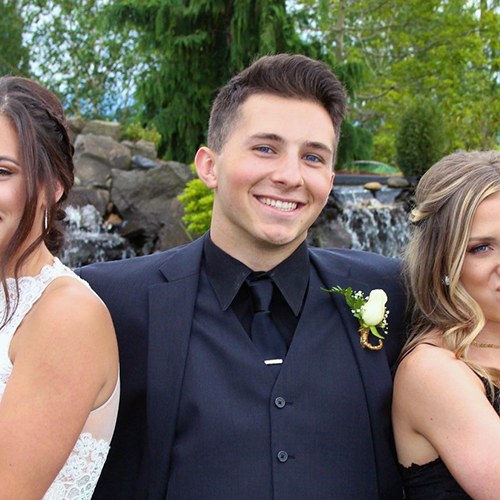 Jakin
SALES/SOFTWARE DEVELOPMENT, VS USA
When not saving the world at his other job with a certain 3 lettered-governmental security division, Jakin handles SEO sales, Project Management, and pitches. He can be found hiking the deserts of Arizona, where he currently attends Grand Canyon University and is studying to become a 'man of the cloth'!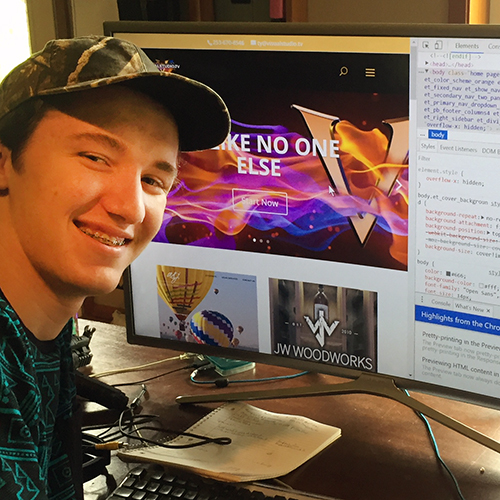 Caleb
INFORMATION TECHNOLOGY, Intern, VisualStudio.tv, Inc.
Caleb is our in-house IT fenom! Setting up and tearing down hardware and software systems along with perfectly good working blue tooth speakers!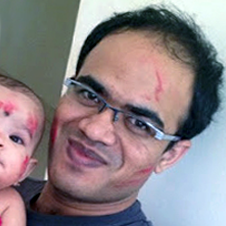 Santosh
DIGITAL PROJECT MANAGER
Code Named: "Santy"
Project Manager, Senior Developer, VS INDIA
The brains AND brawn – and a real nice guy! Adept at writing code and directing creative development teams, "Santy" is a powerful, industry-leading mavin of zeros and ones madness! Custom Scripting, WordPress, Proprietary CMS, iPhone/Smart Phone Apps,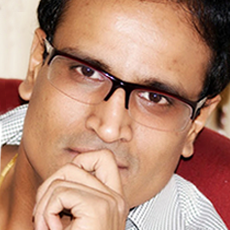 Sagar
SENIOR SOFTWARE DEVELOPER, VS INDIA
A beautiful mind and a killer work ethic "Sag" is the Agile manager of massive proportions, leading major app dev on a truly worldwide scale. Custom Scripting, WordPress, Proprietary CMS