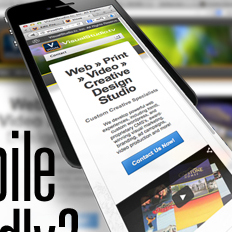 Lately we have had a good bit of website work taking older websites and converting them to the WordPress platform. This is essentially taking your old website and copying and pasting existing images and text content into a new database-driven website system. Our clients tend to be small businesses who like their old website look and feel but don't ever update it because they don't know how or don't want to pay their original web developer to make the changes, so their sites tend to contain very outdated information.
Why Consider WordPress?
There are a lot of web systems out there but we have found the WordPress content management system to be the most robust, secure, and well supported system available. It dominates the market in terms of users and 3rd party developer plugins which add incredible functionality at a fraction of the cost of traditional custom development.
WordPress websites are:
SEO-Friendly, help you get found more easily online than traditional websites. 
Mobile-Friendly, are easily viewable on a variety of devices.
Client Editable, almost anyone with a modicum of tech-savvy can handle the interface.
Scalable, they will easily grow with your company.
Where to Start?
We meet with you and discuss the parameters of what you have in mind, how it will look and what you want to accomplish with your newly updated site. Many don't have much of an idea about what is now possible on the web so we do a lot of educating and guiding. Once we settle on a direction and general plan then we begin development. We start with a new hosting account on our powerful, industry leading hosting platform at www.VisualWebHost.com where we create a new web hosting environment and start migrating content. Our hosting platform uses GoDaddy servers and technology in our own customized environment. This allows us to very easily manage your new WordPress website saving time and money when providing general maintenance and security updates.
Review, Editing & Launch
We'll guide you through your new layout and the magical WordPress system where you can begin to actually see the dramatic benefits and even start making edits yourself. Once we complete the edits we can take the site live and change the old website to point to the new one so existing users will arrive at the new website without any trouble.
Timeline
The conversion normally takes a couple of weeks to one month depending upon how easily we were able to gather all of the content and how timely our requests for responses were.
Costs
We strive to keep our web development ultra low and always provide an estimate of what we believe the site will take to complete. As a general rule of thumb you can plan for a cost of around $100 per page for your old website conversion, with a minimum of $399 US. On average our conversions run about $2500 US.
How to begin?
If you are interested in finding out more about how we may be able to assist you in a WordPress Website conversion please contact us via phone call or text at 253-670-8546, or email now.