Moriah Jane Fine Artworks
Featured Artist at VisualStudio.tv, Inc.
Acquire a Moriah Jane Original Artwork or Print
Offered as original pieces, Archival Quality Paper Print-on-demand Prints, Printed Canvases, and on Assorted Promotional Items.
How to Order:
Prints & Canvases are produced "On-Demand" at just about any size desired.
• Fill out the form (Blue Button Below)
• Tell us which artwork you are interested in
• What size you need
• and whether you prefer a Paper Print suitable for framing or a Stretched Canvas print.
We will respond immediately with your final pricing and timeline for delivery.
Prices:
Originals – May be available, please inquire.
Archival Quality Paper – Prices From $30.00 USD*
Framed Canvas – Prices From $60.00 USD*
* Final pricing will be determined by your size requested, plus any shipping and tax.
Moriah Jane Design
Merch 🙂
Wearable merchandise along with promotional items of various kinds are also available on her Teespring account. Select your size and color and securely purchase online. If you don't see what you are after as a T-shirt or other item, please inform us and we can custom craft it for you!
T-shirts and printed promotional items are available through Moriah's Teespring account.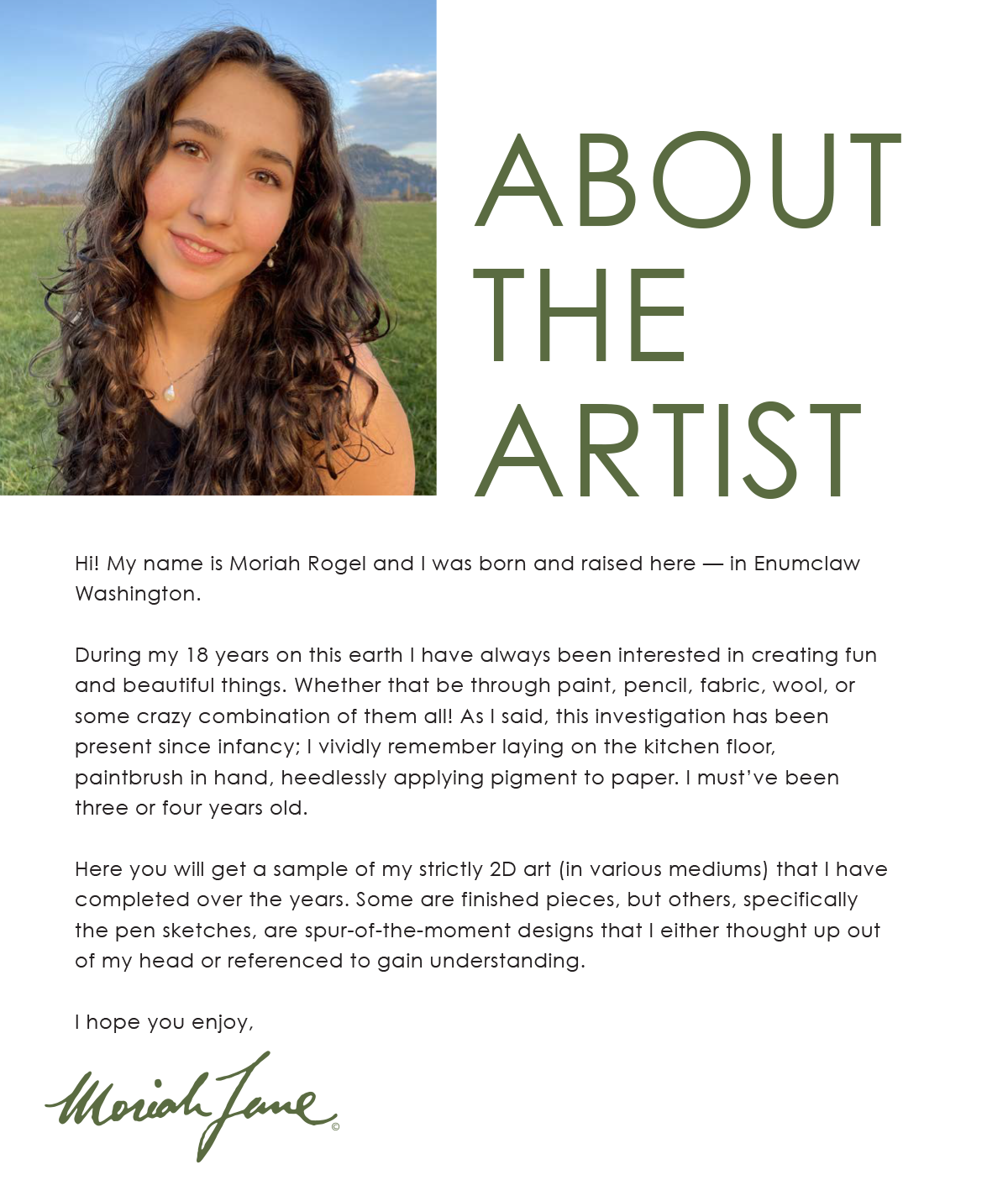 Moriah Jane is represented exclusively by VisualStudio.TV, Inc.
All of the above artworks are the work of Moriah Jane, some originals are owned by others, but all are available for sale in print form, some original artworks may be available, use the blue button on this page to make an inquiry.
All art works are secured under copyright as of January 1st, 2022